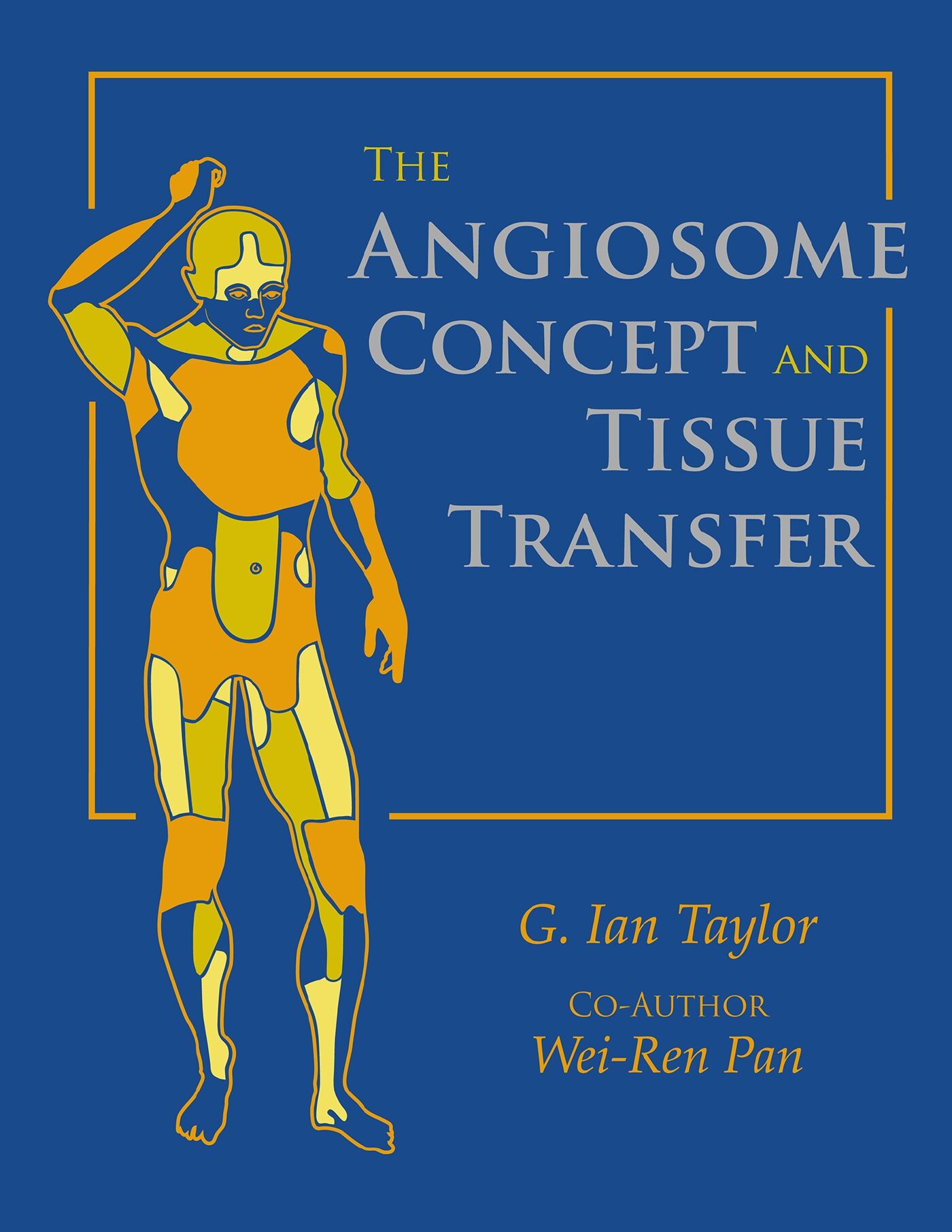 The Angiosome Concept and Tissue Transfer
Edition:

1 2013

Details:

1220 pages, 1400 ill., Hardback (Thread Stitching)

ISBN:

9781626236318

Media Type:

Book

Language of text:

English
Product information The Angiosome Concept and Tissue Transfer
At last, G. Ian Taylor has written his master work! This amazing book provides the background and the thought processes that led to the angiosome concept, its clinical impact, and the legacy it has left for the benefit of patients and surgeons. The concept is an interpretation of the vascular anatomy of the body as the basis for tissue transfer and the explanation of various pathological processes.Part history, part anatomical atlas, and part clinical application, this major reconstructive work is a virtual treasure trove of important historical, anatomical, and clinical pearls from one of the true masters of reconstructive surgery. In this landmark publication, Dr. Ian Taylor provides readers with a unique perspective on the evolution of reconstructive surgery and the developments that have shaped its path.The book begins with a review of the various surgeons and anatomists whose works heralded the anatomical renaissance of the 1970s and helped crystallize the Angiosome Concept that Taylor and Palmer published in 1987. This initial chapter includes "the journey" of clinical and research events that led to this concept and its legacy. In each case, a unique clinical problem is solved by entering the anatomical dissecting room to design an operation that is customized to the patient's individual needs. In many cases, this original work introduced new surgical procedures to the surgeon's armamentarium, including the "free flap," "the free vascularized bone flap," "the free vascularized nerve flap," and various combinations of tissues for transfer including skin, muscle, tendon, and bone. It has also helped to explain the basis for various pathological processes such as flap tip necrosis, tendon rupture and the ulceration that may be associated with varicose veins and meningococcal septicaemia.The second chapter provides an in-depth explanation of the angiosome concept with its arterial and venous counterparts, embryological, neurovascular, lymphatic, and comparative anatomy studies.The third chapter outlines the various anatomical concepts that have evolved from this study of the angiosomes with their legacy—the basis for the design of various tissues for transfer. It includes: analysis of the "delay phenomenon"; the anatomical and clinical territories of skin perforator flaps; and personal experience with various tissue transfers, including breast reduction and reconstruction, vascularized bone repair of head, neck, and limb defects, and the free vascularized transfer of nerve, tendon, and muscle. The chapter also discusses the impact of the recently developed technique of CT angiography on preoperative planning. The last four chapters focus on the regional angiosomes of the head and neck, torso, upper limb, and lower extremity with their clinical applications.Two DVDs supplement the book and contain key papers and films produced by the author and colleagues.
Frequently asked questions
How do I redeem my eBook?

Once you have successfully completed your eBook purchase on Thieme.com please look in your Order Confirmation e-mail for your unique redemption code. If you have not received your code, please contact Customer Service at customerservice@thieme.com for assistance.
Please go to https://www.vitalsource.com and make an account if you do not already have one.
Once you are logged in, click the Account menu at the top right of the screen. Select Redeem and enter the redemption code in the Code To Redeem box.
Press Redeem. Once the code has been redeemed your eBook will download and appear in your library.
(Please note that this is a one time use code)
Can I download e-books directly to mobile phones/tablets (without going through PC/laptop)?

Click this link to access app downloads for iPhone, Android, Kindle, Mac, PC, and Chromebook: https://www.vitalsource.com/downloads
Once you have downloaded the Bookshelf app, open the app and log in to your Bookshelf account to access your eBook. Click on "All Titles" in the collection pane to view all the eBooks in your account. Double-click on the title to download the book to your device. Once downloaded, double-click again to open the book.
Can I transfer e-books to other computers?
With an account from Vitalsource, you are able to access your book anywhere once you have logged in to your account at least once.
What is an e-book?
An e-book is an electronic edition of a printed book that is available as a file. The content does not differ from the printed edition of the book. Thieme offers electronic books in PDF and EPUB formats. For both formats, you need software to display the documents on your reading device. This software is not part of the e-book download.

What is the PDF format?
Adobe PDF format (Portable Document Format) is a standard format in MAC/PC area. Free programs for reading a PDF are available for all common operating systems (e.g. Windows, Mac OS, Linux) and for almost all e-book readers such as e-book readers, tablets or smartphones.
What is the EPUB format?
EPUB (electronic publication) is a standard format for e-books that enables dynamic adaptation of the text to the size of the display device. It is particularly well suited for displaying e-books on tablet PCs, smartphones, and e-book readers.
EPUBs can also be easily displayed on MACs/PCs via the free ADE (Adobe Digital Editions) software, for example.
Is an Internet connection required to read an e-book?
An Internet connection is required only to download the e-book to the reader. Once the download is complete, you can view and read the e-book without an Internet connection.
Are e-books copy-protected?
E-books from Thieme Publishing Group are provided with DRM (Digital Rights Management) protection from Vitalsource
On how many devices can I read the e-book?
You can read an e-book on up to six different (mobile) devices. These devices must be authorized with the same Adobe ID.
Can I exchange/return an e-book?
E-books are products that are not suitable for return due to their nature. Just like downloads of other electronic files (movies, music or software), e-books are excluded from the right of withdrawal. A return or exchange is therefore not possible.
Other questions?

If you have any questions about downloading Bookshelf, creating your account, or accessing and using your eBook edition, please visit http://support.vitalsource.com/