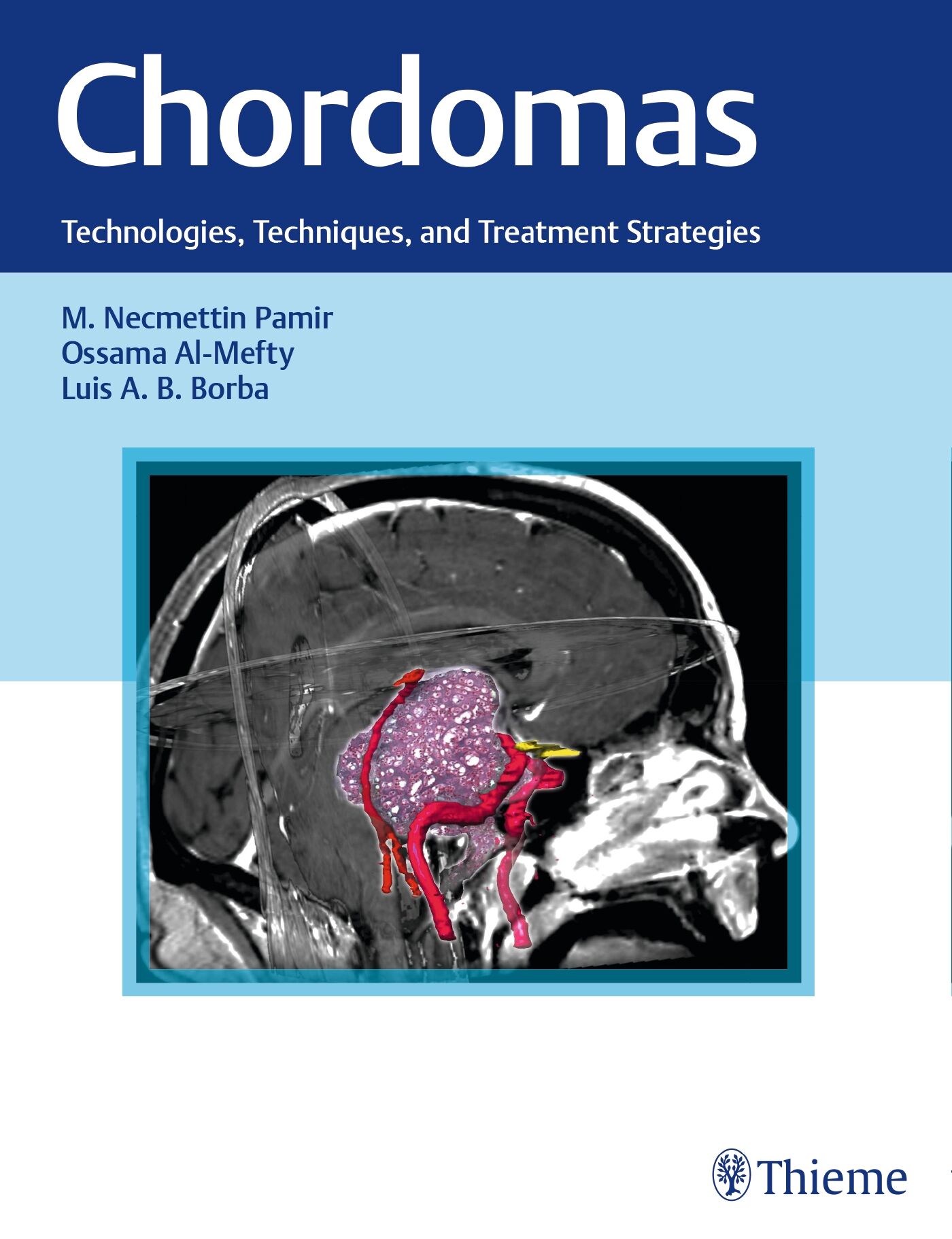 Chordomas
Technologies, Techniques, and Treatment Strategies
Edition:

1 2017

Details:

256 pages, 400 ill., Hardback (Thread Stitching)

ISBN:

9781626231597

Media Type:

Book

Language of text:

English
Product information Chordomas
The definitive guide on chordomas by an international Who's Who of experts
A rare form of cancer, chordomas are among the most difficult tumors to treat, requiring highly specialized training and surgical expertise. Although generally slow-growing, chordomas present resection challenges due to their proximity to critical structures including the spinal cord, brainstem, nerves, and arteries. Written by an impressive cadre of internationally-renowned experts, this textbook is the most current, concise, and definitive resource on diagnosis and management of this complex pathology.
Acclaimed surgeons from Brazil, Canada, Japan, Turkey, the USA, and the UK are contributors. The book starts with a historical overview, epidemiology, molecular pathogenesis, cytogenetics, local invasion and metastasis, and pathology. A thorough discussion covers diagnostic radiological and radionuclide imaging such as MRI, PET; SPECT, PET-CT, and PET-MRI, and clinical traits of skull base and spinal chordomas as defined by imaging modalities. Subsequent chapters explore decision making including selecting the most optimal techniques, surgical procedures, specialized topics, and new horizons in chordoma treatment.
Key Highlights
Anterior and anterolateral approaches to the clivus
The use of endoscopy and intraoperative assistive technologies
Midline subfrontal, middle fossa, extended petrosal, and transcondylar approaches
Craniospinal fusion techniques following resection
Surgery for spinal chordomas from the cervical to the sacral region
Special topics such as radiation, proton beam therapy, Gamma-Knife radiosurgery, and pediatric chordomas and chondrosarcomas
This is an essential text for neurosurgeons, orthopedic spine surgeons, otolaryngologists, and radiation oncologists. Read and learn from innovators who have mastered the latest state-of-the-art treatment methodologies for chordomas.