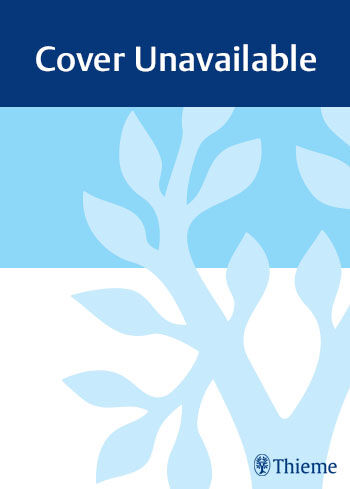 Seven Bypasses
Tenets and Techniques for Revascularization
Edition:

1 2018

Details:

698 pages, 1519 ill., PDF

ISBN:

9781626234840

Media Type:
Copy protection:
Language of text:

English
Product information Seven Bypasses
Seven Bypasses: Tenets and Techniques for Revascularization is the third book in a trilogy of bravura, technical nuance, and strategy by master neurosurgeon Michael Lawton. Like his first two books on aneurysms and AVMs, Seven Bypasses provides unparalleled firsthand insights and guidance on complex pathologies in vascular neurosurgery. The fundamentals of microsurgical anastomosis and the craft of bypass surgery are explored in depth with clinical pearls in every chapter.
Lawton eloquently reveals the art of cerebral revascularization in exquisite, metaphorical detail. The surgeon performing bypass surgery is like an architect envisioning and building a beautiful structure. A bypass is designed to fit the patient's unique anatomy; blueprints designate anastomotic sites, connections, and conduits; the anastomoses are constructed; and the bypass is brought to life with pulsations, flow, and reperfusion. The book highlights Lawton's aesthetic, which has evolved from the common STA-MCA bypasses to IC-IC bypasses and elaborate arterial reconstructions.
Key Highlights
Stepwise discussion of the three anastomoses that form the building blocks of all bypasses: end-to-side, side-to-side, and end-to-end anastomoses
Ten tenets delineate nuances of bypass: dexterity, preparing donors and recipients, establishing a working zone, temporary arterial occlusion, arteriotomy, suturing technique, tissue handling, knot tying, patency, and aneurysm occlusion
Step-by-step guidance on the seven bypasses: EC-IC bypass, EC-IC interpositional bypass, arterial reimplantation, in-situ bypass, reanastomosis, IC-IC interpositional bypass, and combination bypass
Strategies and algorithms for aneurysms organized by specific anatomical sites, including the MCA and the Sylvian cistern, ACA and the interhemispheric cistern, basilar artery and the basal cisterns, and PICA and the cisterna magna
More than 1,500 radiographs, operative photographs, and exquisite illustrations drawn by artist Kenneth Xavier Probst elucidate anatomy, surgical principles, and clinical cases
Dr. Lawton has bequeathed a remarkable treasure of knowledge to current and future generations of neurosurgeons and their patients. The Seven series is destined to be an enduring classic for residents, fellows, and neurosurgeons specializing in the treatment of cerebrovascular disease, and for those who believe that manual dexterity and technical skill still matter.
Frequently asked questions
How do I redeem my eBook?

Once you have successfully completed your eBook purchase on Thieme.com please look in your Order Confirmation e-mail for your unique redemption code. If you have not received your code, please contact Customer Service at customerservice@thieme.com for assistance.
Please go to https://www.vitalsource.com and make an account if you do not already have one.
Once you are logged in, click the Account menu at the top right of the screen. Select Redeem and enter the redemption code in the Code To Redeem box.
Press Redeem. Once the code has been redeemed your eBook will download and appear in your library.
(Please note that this is a one time use code)
Can I download e-books directly to mobile phones/tablets (without going through PC/laptop)?

Click this link to access app downloads for iPhone, Android, Kindle, Mac, PC, and Chromebook: https://www.vitalsource.com/downloads
Once you have downloaded the Bookshelf app, open the app and log in to your Bookshelf account to access your eBook. Click on "All Titles" in the collection pane to view all the eBooks in your account. Double-click on the title to download the book to your device. Once downloaded, double-click again to open the book.
Can I transfer e-books to other computers?
With an account from Vitalsource, you are able to access your book anywhere once you have logged in to your account at least once.
What is an e-book?
An e-book is an electronic edition of a printed book that is available as a file. The content does not differ from the printed edition of the book. Thieme offers electronic books in PDF and EPUB formats. For both formats, you need software to display the documents on your reading device. This software is not part of the e-book download.

What is the PDF format?
Adobe PDF format (Portable Document Format) is a standard format in MAC/PC area. Free programs for reading a PDF are available for all common operating systems (e.g. Windows, Mac OS, Linux) and for almost all e-book readers such as e-book readers, tablets or smartphones.
What is the EPUB format?
EPUB (electronic publication) is a standard format for e-books that enables dynamic adaptation of the text to the size of the display device. It is particularly well suited for displaying e-books on tablet PCs, smartphones, and e-book readers.
EPUBs can also be easily displayed on MACs/PCs via the free ADE (Adobe Digital Editions) software, for example.
Is an Internet connection required to read an e-book?
An Internet connection is required only to download the e-book to the reader. Once the download is complete, you can view and read the e-book without an Internet connection.
Are e-books copy-protected?
E-books from Thieme Publishing Group are provided with DRM (Digital Rights Management) protection from Vitalsource
On how many devices can I read the e-book?
You can read an e-book on up to six different (mobile) devices. These devices must be authorized with the same Adobe ID.
Can I exchange/return an e-book?
E-books are products that are not suitable for return due to their nature. Just like downloads of other electronic files (movies, music or software), e-books are excluded from the right of withdrawal. A return or exchange is therefore not possible.
Other questions?

If you have any questions about downloading Bookshelf, creating your account, or accessing and using your eBook edition, please visit http://support.vitalsource.com/