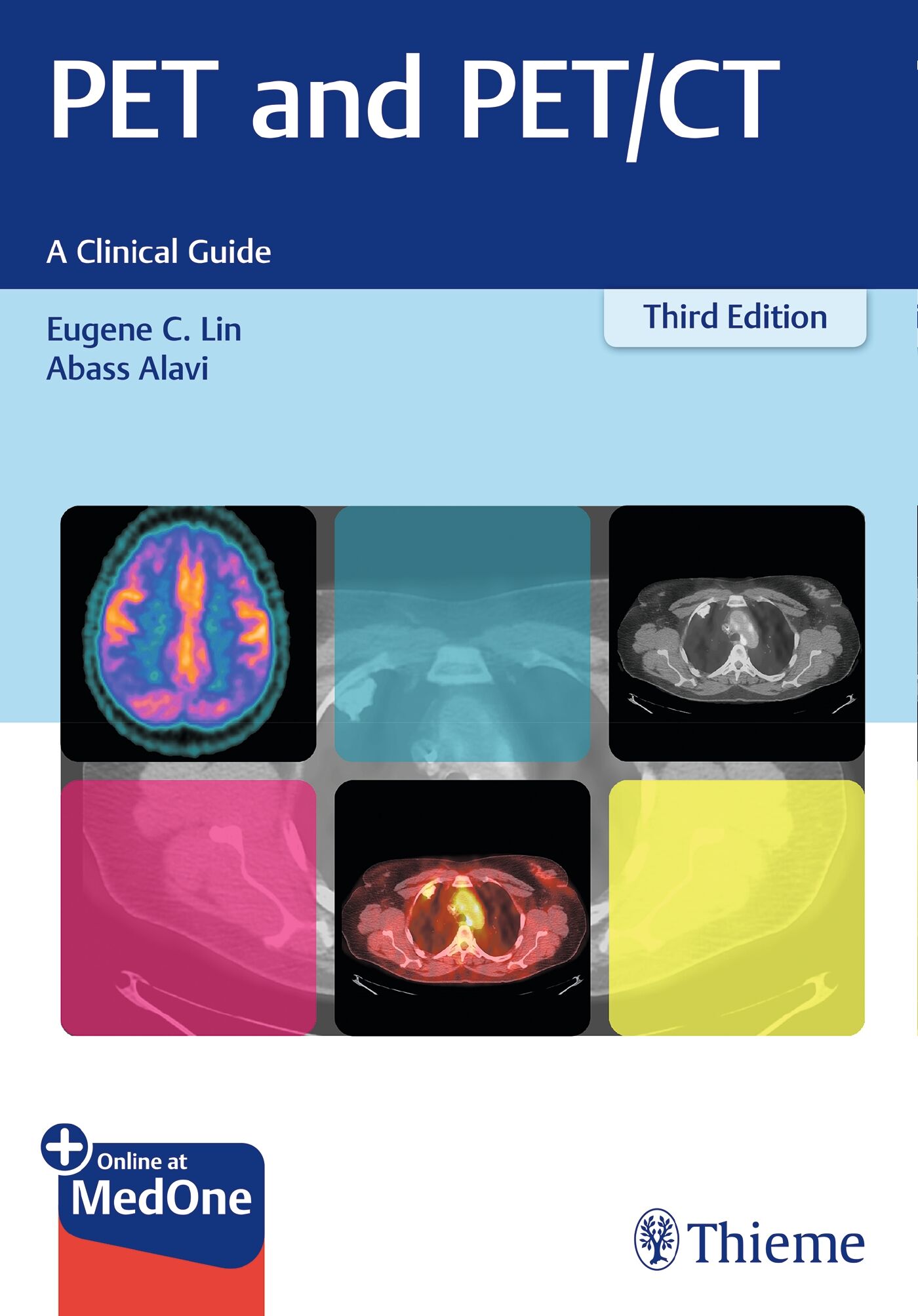 PET and PET/CT
A Clinical Guide
Edition:

3 2019

Details:

410 pages, 335 ill., Paperback (Perfect Binding)

ISBN:

9781626231344

Media Type:

Book

Language of text:

English
Product information PET and PET/CT
Top-selling, concise guide to PET and PET/CT imaging from distinguished radiologists, now in a new edition!
PET and PET/CT have been increasingly used as effective imaging modalities in the management of patients with cancer, neurologic disease, musculoskeletal disease, and cardiac disease. PET and PET/CT: A Clinical Guide, Third Edition by world renowned molecular imaging pioneer Abass Alavi and esteemed diagnostic and nuclear radiologist Eugene Lin features the latest advances in PET technology in an easy-to-read format.
The book lays a solid foundation with opening chapters on scanner physics, radionuclide basics, study interpretation, patient preparation, quantitative whole-body PET/CT imaging, normal variants, benign findings, and clinical applications.
Key Highlights
Oncology-related chapters include the use of PET for rare and common cancers — from brain neoplasms and musculoskeletal tumors — to breast and colorectal cancers
Updated with the latest scientific literature and guidelines
Specialized topics include Gadolinium-68 imaging techniques, pediatric PET/CT, utilization for radiation therapy planning and infection and inflammation evaluations, and neurological and cardiac applications
A state-of-the-chapter on PET/MRI
More than 500 high-quality images, including many in full color
Succinct yet comprehensive, this state-of-the-art book will enable clinicians to master a highly complex imaging discipline at an accelerated pace. Residents and veteran practitioners in the fields of nuclear medicine, radiology, oncology, radiation oncology, and nuclear medicine technology will benefit from reading this resource.
This book includes complimentary access to a digital copy on https://medone.thieme.com.