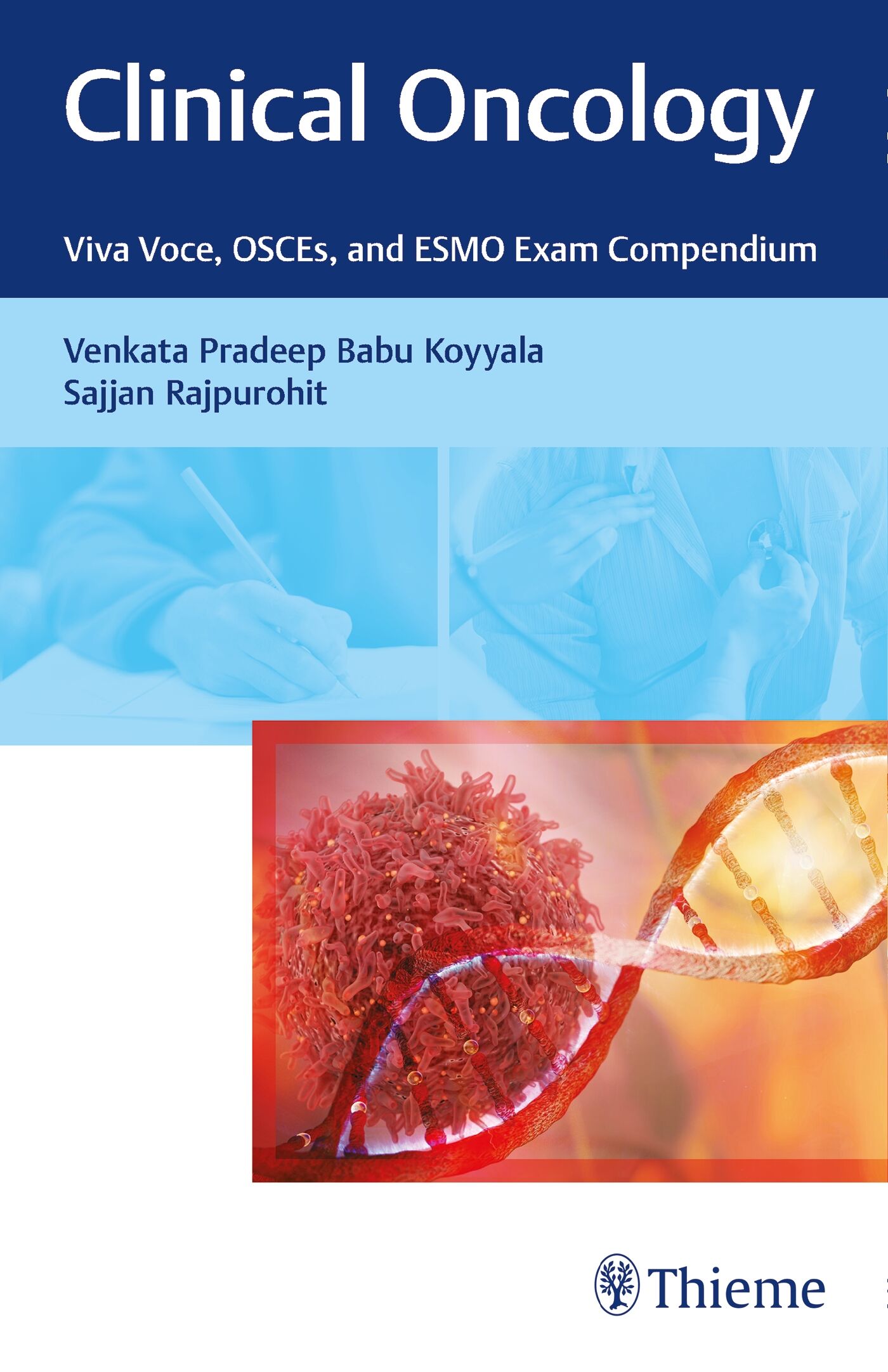 Clinical Oncology
Viva Voce, OSCEs, and ESMO Exam Compendium
Edition:

1 2021

Details:

440 pages, 159 ill., Paperback (Perfect Binding)

ISBN:

9788194558644

Media Type:

Book

Language of text:

English
Product information Clinical Oncology
Clinical Oncology is a guide for oncology residents. An oncologist's work starts from the point of diagnosis to achieving a cure or palliation by using the available resources most meaningfully. Oncology examinations aim at finding how much a trainee is fluent in such work before gifting him/her to the society. This needs the idea of pathology, basics of hematology, radiology, and genetics. All these important topics are addressed in the form of 12 short chapters. Case discussions are made interesting by sharing important and relevant points in eight long cases in question and answer format, including history, differential diagnosis, initial investigations, and their logical utilization in approaching a diagnosis. We hope this book is equally helpful for those preparing for oncology entrance examinations and first-year residents as well as final-year students who are going to give practical examinations and ESMO examination.


Key Features
A clinically focused book packed with all the essential information to help in timely diagnosis and management of patients
Explains the important concepts for quick revision for the viva day
A useful compendium for ESMO exam, which is globally undertaken by oncology residents and young oncologists

Dr Venkata Pradeep Babu Koyyala, MD, DNB, ECMO is Assistant Professor, Department of Medical Oncology, Homi Bhabha Cancer Hospital and Research Centre, Visakhapatnam, Andhra Pradesh, and ESMO Fellow, Princess Margaret Cancer Hospital, Toronto, Canada.
Dr Sajjan Rajpurohit, MD, DNB, ECMO is Principal Consultant, Department of Medical Oncology, Max Institute of Cancer Care, Delhi NCR.