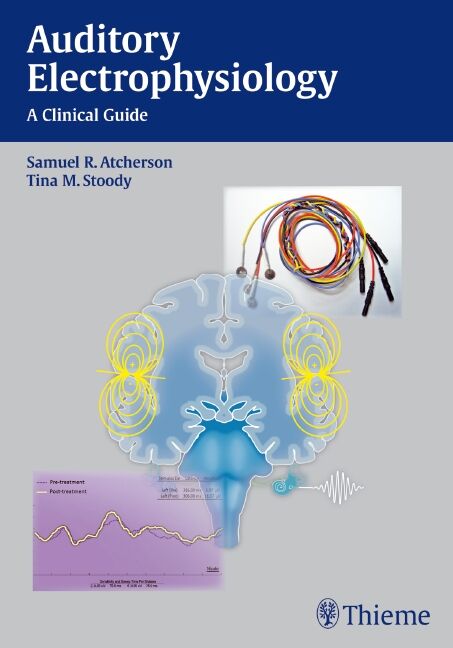 Auditory Electrophysiology
A Clinical Guide
Edition:

1 2012

Details:

392 pages, 130 ill., Paperback (Perfect Binding)

ISBN:

9781604063639

Media Type:

Book

Language of text:

English
Product information Auditory Electrophysiology
A practical laboratory-to-clinic guide on the basics of auditory electrophysiology
Written primarily by audiologists familiar with cutting-edge research in a rapidly changing field, Auditory Electrophysiology provides a fresh perspective on the most current advances and practices in the specialty. Research and clinical information are presented separately to facilitate learning and provide a more practical organization of the material. In addition to clinical applications and case studies, this text includes sections on the foundational science and historical background of auditory evoked potentials as well as clinical practice and management.
Key Features:
Includes case studies written by clinicians who are experts in auditory evoked potentials, helping to highlight clinical applications in the specialty
Discusses how auditory electrophysiology techniques are used in central auditory function testing
Provides practical guidelines on how to write a clinical report, with easy-to-use templates, helping readers quickly master report writing
Contains a chapter on the application of principles of evidence-based practice, to guide clinical technique and analysis of auditory evoked potentials
Ideal as an introduction to the field for graduate students in audiology and ENT residents, Auditory Electrophysiology is also a useful guide for clinicians who want to refresh their skills or add to their practice. It fills a gap in the literature for an up-to-date text and reference on all aspects of auditory evoked potentials.