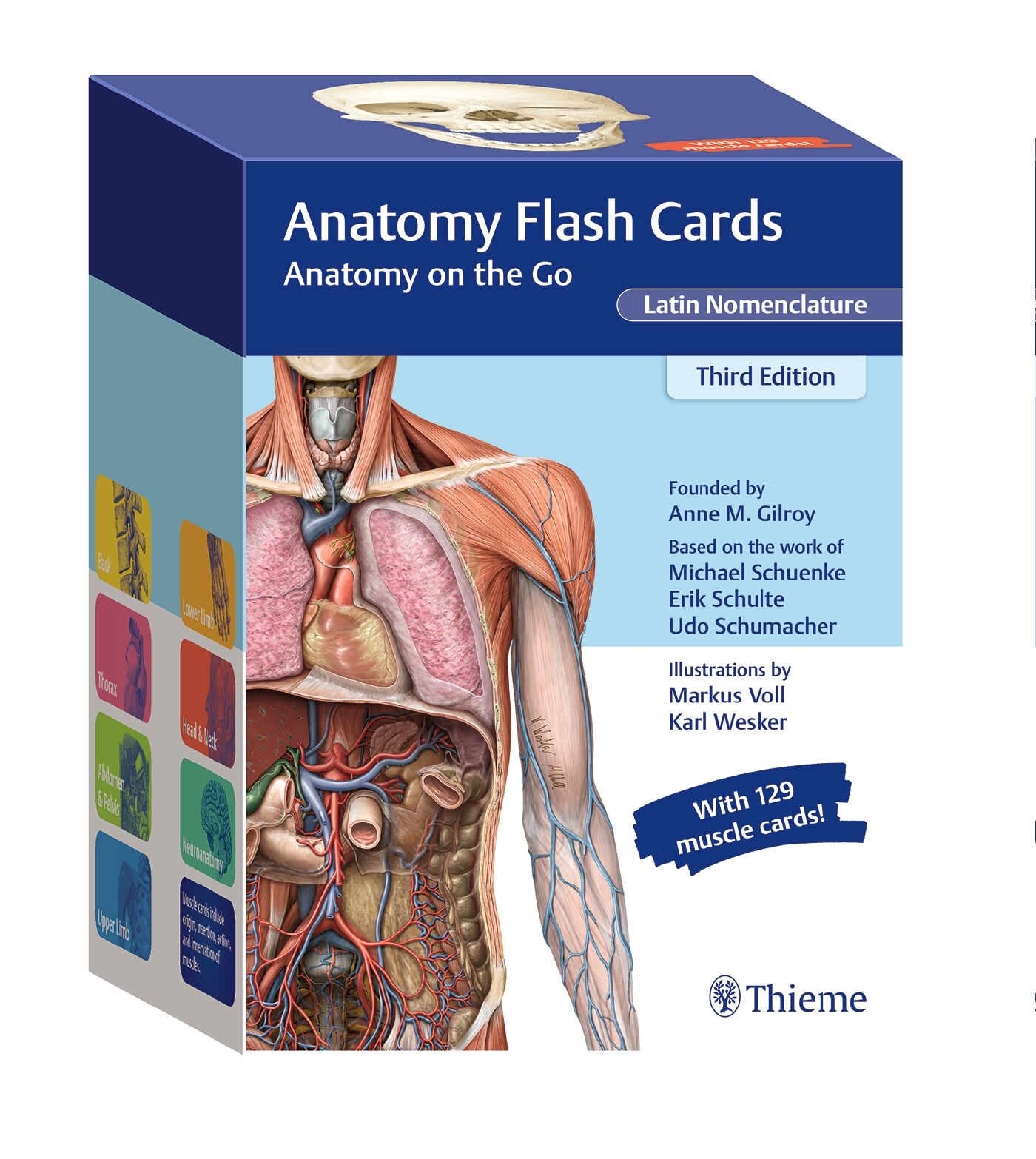 Anatomy Flash Cards, Latin Nomenclature
Anatomy on the Go
Edition:

3 2021

480 , 480 , Flashcards

ISBN:

9781684202225

Media Type:

Book

Language of text:

English
Product information Anatomy Flash Cards, Latin Nomenclature
This handy set of flash cards helps you perfect your understanding of anatomy. Featuring the exquisite illustrations from Atlas of Anatomy, these flash cards are a valuable tool for studying, memorizing, and reviewing the most important concepts in human anatomy. Each card features a full-color illustration with key structures labeled numerically. The reverse side of the card lists the labels.
Features:
More than 450 full-color illustrations help you master key concepts
Questions and answers, comments, and clinical applications, where appropriate, help you apply information for real-life practice
Enclosed ring makes cards conveniently portable
Page numbers on each card enable easy cross-referencing to Atlas of Anatomy
Anatomy Flash Cards features illustrations from Atlas of Anatomy.
Atlas of Anatomy is based on the work of Michael Schuenke, Erik Schulte, and Udo Schumacher and is edited by Anne M. Gilroy, Brian R. MacPherson, and Jamie Wikenheiser. Illustrations are by Markus Voll and Karl Wesker.